Our Donation Centers Remain Open During the COVID-19 Outbreak
Our business is considered critical infrastructure, so we are open to donors. Your safety and protection are a top priority for CSL Plasma.
Recent Donation Experience Feedback & Other Questions/ Concerns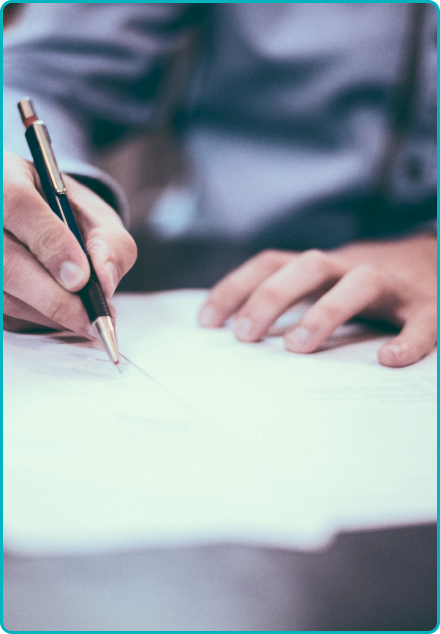 CSL Plasma is committed to providing the best in customer service to our loyal plasma donors. We would like to know about your recent center visit. In addition, if you have a medical/compliance or deferral question related to a recent donation experience, we want to hear from you.
Click here to submit feedback and/or inquiries.
Or call 1-866-275-6800.
You may also speak to a member of center management the next time you donate. Thank you.
How Can We Help You Today?
You'll be happy to know that appointments are not necessary. To find out the hours of operation for the CSL Plasma center nearest you, click here.
Donors can use the CSL Plasma App to submit their questions concerning donor referrals, loyalty points/status and much more.
CSL Plasma will research and respond back to you within 24 hours via the CSL Plasma App. The basic steps are easy:
Go to the gear icon on the home page of the app and go to Settings
Click on Report a Bug or Provide Feedback
Select Report a Bug
Select applicable category
Enter information
Submit and receive Success message
Updating your email address or telephone number in the CSL Plasma App
Go to Profile Settings in the CSL Plasma App
Select the Change button next to Email Address or Phone Number
Enter new information
What to do if you forgot your password or lost access to the CSL Plasma App
Navigate to "Find my account by Donor ID" on the "Forgot Password" page
Authenticate donor info and last donation location, time, donor zip code
Select "I lost access to my old phone/email" option
Reset password
Login with Donor ID on the login page
If you have forgotten your donor ID number, please ask any helpful CSL Plasma staff member the next time you donate. To login to your iGive Rewards® account, you need to input your last name, date of birth and last four digits of your donor ID #.
Expiring iGive Rewards® Points
iGive Rewards® Points expire if there is a lapse in donations of 30 days or longer and/ or if you do not login to your account at least once every 180 days(6 months).Note: When points expire due to login inactivity(after 180 days), points will continue to expire monthly(every 30 days) thereafter and continue expiring until such time as the next login occurs. Please ask any helpful CSL Plasma staff member at your local CSL Plasma Center for more information.
iGive Orders (including Fast Cash)
Once ordered, Fast Cash orders are electronically loaded to your reloadable prepaid card within 24–48 business hours. If you feel there's an issue, please ask one of the helpful CSL Plasma staff members where you donate. Learn more about iGive Rewards®.
Anyone in good health, between the ages of 18-65,
Who weighs at least 110 pounds,
Has no tattoos or piercings with the last 4 months,
Meets our eligibility and screening requirements, and
Has valid identification and a permanent address is eligible to donate plasma.
Documents Needed
Valid form of photo identification with valid signature,
Proof of residency, and
Proof of a social security number.
Donation Eligibility Including Medical Questions
For questions about donation eligibility, including medications, medical conditions or medical procedures, contact your local CSL Plasma center to speak to a Medical Staff Associate.

See frequently asked questions to learn more about donating at CSL Plasma.

Find your local donation center
CSL Plasma donors are compensated using a reloadable prepaid card. To find out what the donation compensation is for your area, please contact your local CSL Plasma center.

Lost, Stolen or Expired Card
To report a lost or stolen card and to receive a new card call one of these numbers, depending on the card you have:
PIN Number
If you forget your pin number, you can call the number on the back of your reloadable prepaid card to reset. To protect yourself, please DO NOT give your card information to anyone. We recommend resetting your PIN periodically for security purposes. Remember, you determine your PIN number.

Card Balance or Card Fees
You can check your balance by going online, logging in at the center's Marketing kiosk, by receiving text alerts, or by calling the toll-free number on the back of your reloadable prepaid card.

For any transaction or fee related questions call the toll-free number on the back of your reloadable prepaid card.

Donation Amount
If you have a question about your donation compensation (not bank or card related), please ask one of the helpful CSL Plasma staff members on your next visit or call your local CSL Plasma center.

Find your local donation center
Make your next job an exciting and satisfying career by joining the CSL Plasma Team! To learn more and apply for a position with CSL Plasma, visit our Careers section.
Thank you for your interest in CSL. If you are experiencing technical issues with your application, please contact your local center (or other facility such as the CSL Plasma Lab).